EdgeFlyte
100 in stock
Regular price
$325.00 USD
Regular price
Sale price
$325.00 USD
Unit price
per
Sale
Sold out
The EdgeFlyte Flight Computer is a device that can be attached to a balloon and sent into the atmosphere to collect and transmit various types of data. It can measure temperature, humidity, pressure, wind, and other environmental factors using sensors. It can also track the balloon's location, altitude, speed, and direction using GPS technology. The data can be stored on a micro SD card or sent wirelessly to a ground station. EFC1 is suitable for scientific research, weather forecasting, education, or hobbies. It also has the following features:
A simple on/off button
A USB-C port for charging and configuration
System indicator lights
An expansion port that allows you to connect additional modules or sensors
A 1200mAh battery and a 915 MHz ISM band Telemetry Transceiver
An easy attachment to any meteorological balloon or payload
Find out how you can save big on your bulk and organization orders. Get in touch with us for personalized assistance.
Share
SKU:
View full details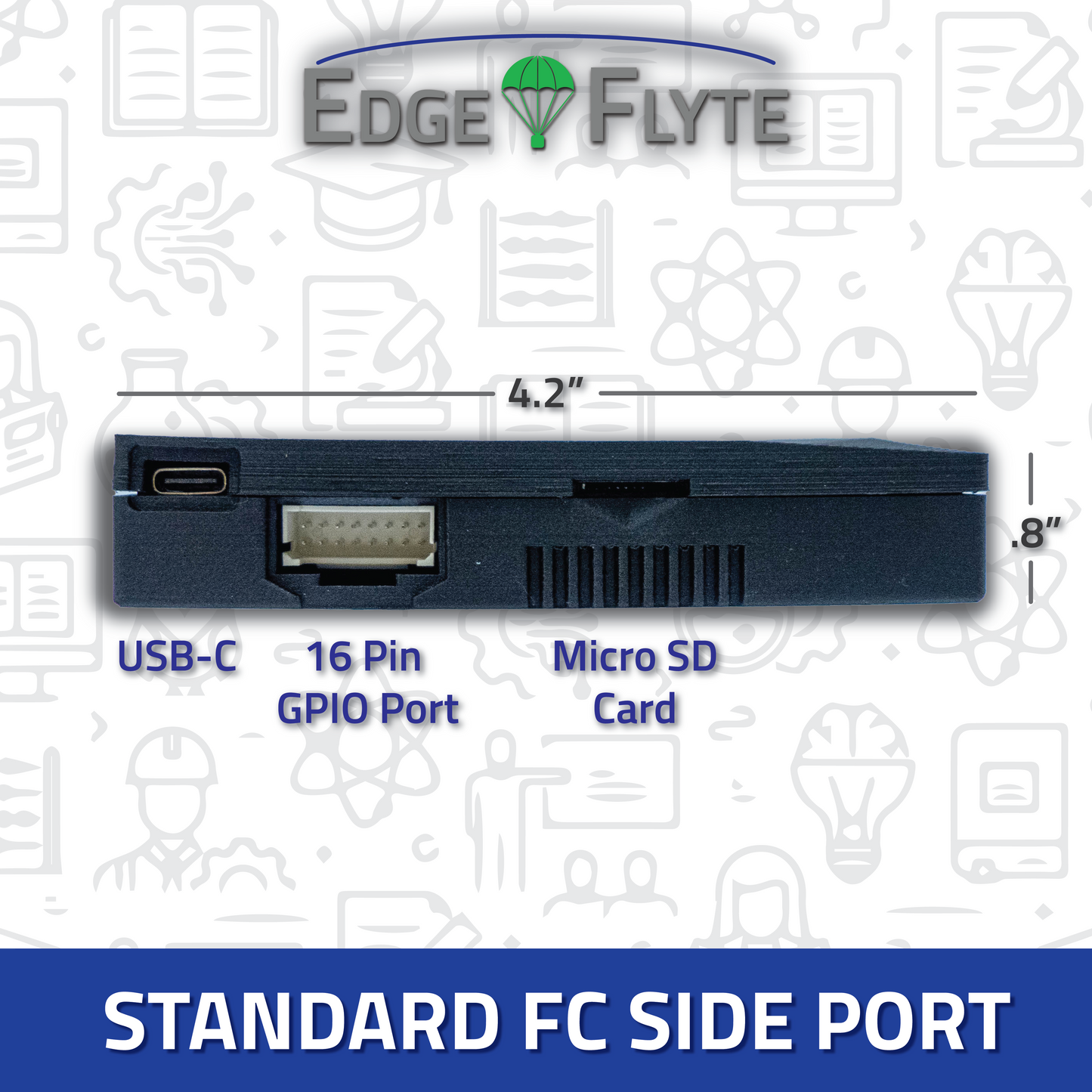 The EdgeFlyte Advantage
Platform Versatility

Its unmatched versatility empowers you to conquer various missions, from scientific research to amateur ballooning, and everything in between. See the integration guides here.

Extreme Communication Range

Web Based Live Tracking

Track your flight computer with ease using our feature-packed live tracking platform, accessible worldwide. Stay connected and monitor your data-rich journey in real-time, no matter where you are. Give it a try today!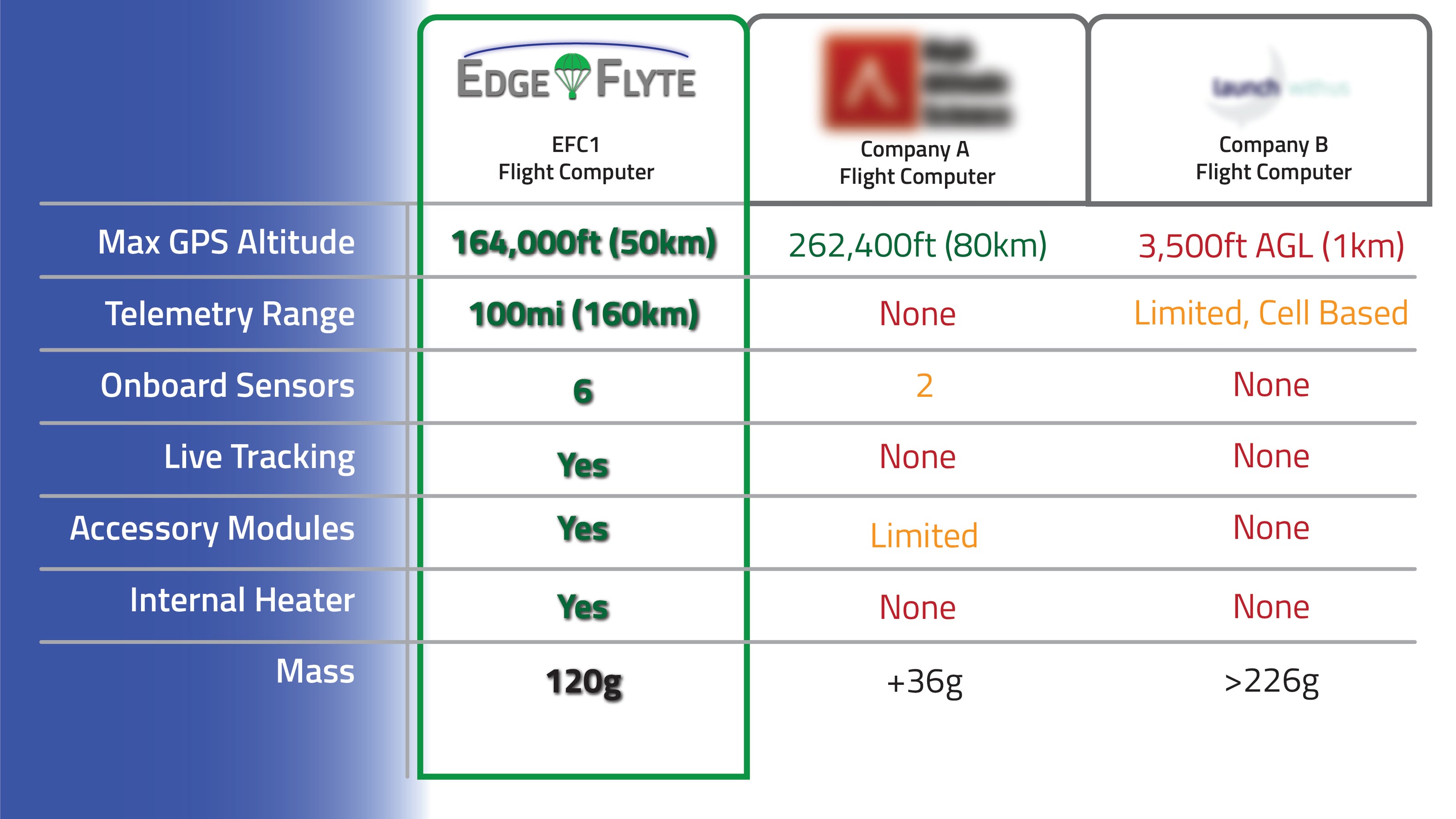 Frequently Asked Questions
How Do I Track the Flight Computer?

The EFC1 is tracked using any of EdgeFlyte's Ground Stations and displayed on the EdgeFlyte Live Tracking Dashboard. Reception from at least one networked ground station is required for web based tracking. Check out compatible ground stations here!
How is the Onboard Flight Data Stored?

All data captured, received, and transmitted by the EFC1 is stored on the onboard Micro-SD card for future and post landing processing. Data is stored in a format compatible with most data analytics, processing, and visualization platforms.
How Can I Integrate My Own Sensors into the Flight Computer?

The EFC1 is a versatile platform with vast capability for integration with other sensors, modules, and control units. Please see the EFC1 Datasheet for how it can be interfaced with your project's needs!
Need Help Getting Started?
Explore our community hub for expert guidance on High Altitude Ballooning adventures. Dive into insightful discussions and tips to kickstart your ballooning journey.
Go to EdgeFlyte Forums >